Countdown to Your Next Dinner Party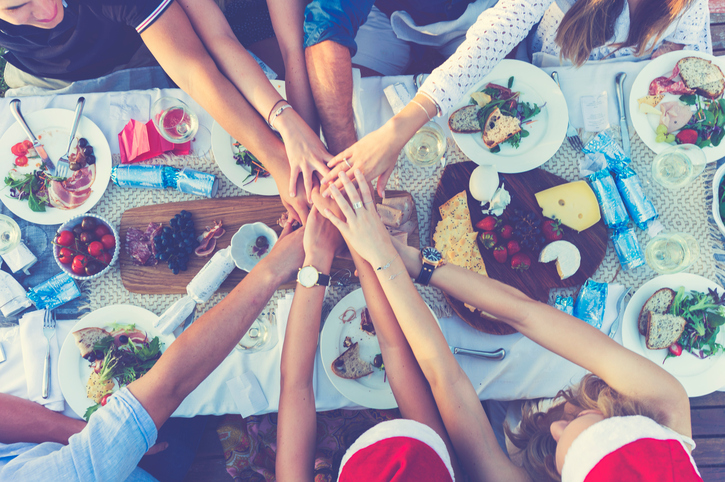 If you're hosting an event in your home soon, and you're dreading it, then it's time to put a new plan in place. By creating and sticking to the right strategy, you will turn the stress level way down so that you can actually enjoy yourself. This countdown will help you get there:
10. List it out. Make several lists well in advance of your event: the guest list; the menu; the shopping list; the cleaning list; the miscellaneous to-do list.
9. Take care of repairs in advance. Have a leaky faucet or broken dining room chair? Get it fixed now. Waiting until the day before will undoubtedly result in maximum stress.
8. Choose a proven menu. This is not the time to try new recipes. Go with what you've made before, is relatively easy and what is loved by all (or at least most).
7. Shop and store. Buy non-perishables as far in advance as possible and tuck them away in a corner of your pantry closet, garage, guest room, or whatever space is not in use.
6. Make ahead and freeze. Make whatever dishes—or parts of dishes, like pie crusts—you can in advance and freeze them. No room in your freezer? Borrow a neighbors.
5. Wash and press tablecloths, napkins and any other linens you will be using two days before. Then, fold or hang them in a spot that's out of the way.
5. Clean china, silver and crystal a few days before, then leave it covered with linens on your dining room table.
3. Decide which serving pieces and utensils you will need, and dig them out of their respective hiding places. Clean them and set them out on your counters so they're ready to roll.
2. Set the bar the night before, refrigerating beer and wine in a cooler outside if the fridge is too full.
1. Do a quick once-over with the vacuum in the main areas where guests will congregate, set out candles, accent bowls with goodies, and set the table early. Have your outfit pressed and ready to slip into at the last minute.
All that's left to do now is enjoy!
Reprinted with permission from RISMedia. ©2018. All rights reserved.