Holiday Gifts That Keep Giving
By Barbara Pronin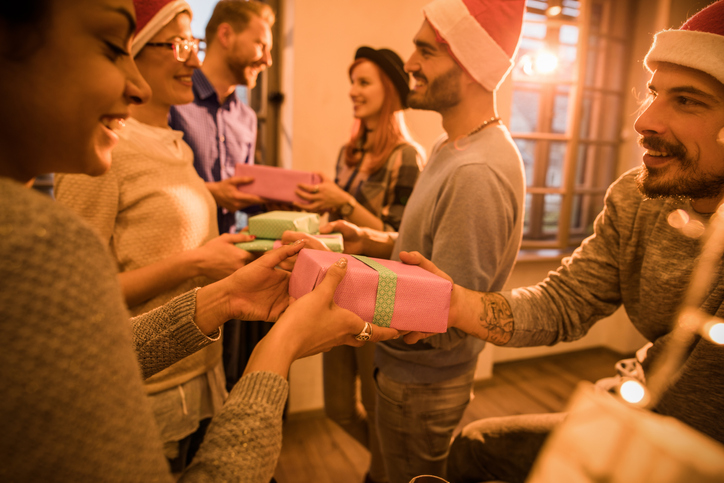 'Tis the season when gift-giving is upon us, and there is little more gratifying than finding the perfect gift to light up a loved one's face. But in the giving spirit, we can gift our loved ones and help those less fortunate as well.
You can make your shopping experience charitable this year by giving quality products from stand-up companies who give back a portion of their proceeds to those in need.
We list four such opportunities here, but you can find more at businessinsider.com/gifts-that-give-back:
Warm up some tootsies. Socks are the most requested clothing item at homeless shelters. For every pair of Bombas quality socks you purchase, the company donates a pair to someone in need. More than 11 million pairs of human kindness socks have been donated so far. You can browse the fine product line at Bombas.com.
Give some cool backpacks. State Bag Co. sells a variety of the coolest and well-crafted backpacks on the market for men, women and kids. For every one you purchase, the company hand-delivers a backpack filled with tools for success to a child in need. Check out the choices at Statebags.com
Save the turtles. Six species of the world's sea turtles are endangered, which inspired sea lover Matt Schroeder and his family to found Shelly Cove, a line of beautiful and coastal-inspired casual wear. The company donates 10 percent of profits to the Beasley Sea Turtle Rescue and Rehabilitation Center in Surf City, N.C. You can see the line of clothing at shellycove.com
Inspire a cook. Start with No Kid Hungry Celebrity Spatulas from Williams Sonoma, a line of cute and quirky spatulas sporting original artwork by Laila Ali, Gwen Stefani, Scarlet Johansson, Kevin Bacon and a dozen more compassionate celebs. Thirty percent of proceeds go to No Kid Hungry, an organization that fights childhood hunger in America. To see the designs, go to WilliamsSonoma.com and search for celebrity spatulas.
For more real estate information, please contact us at PR@CBHarper.com
Be sure to visit us on Facebook @CBHarperRealtors
Reprinted with permission from RISMedia. ©2018. All rights reserved.