How to Take a Great Vacation Without Breaking the Bank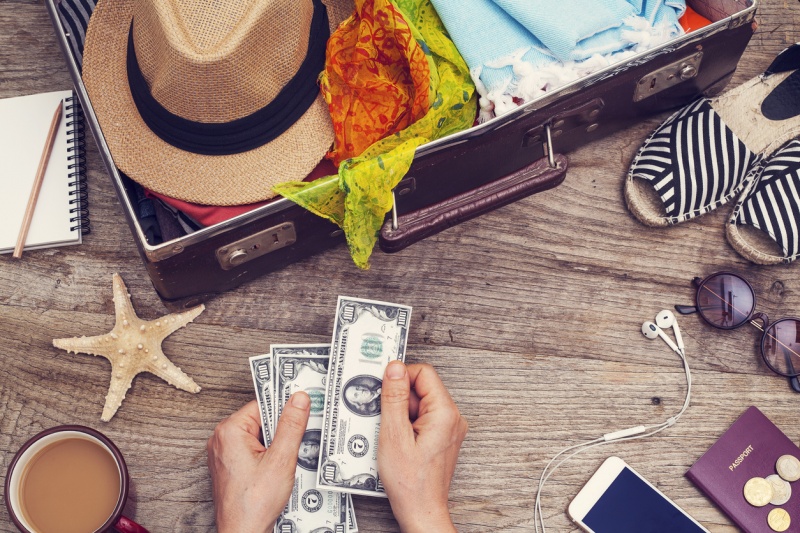 Nothing says summer like planning an exciting vacation for the whole family, but for many Americans, doing so is synonymous with going way over budget.
A recent Experian survey, in fact, found that 35 percent of respondents don't save for their summer vacation—and 68 percent overspend on it, which wreaks havoc on long-term savings and retirement plans, not to mention credit card debt.
While we all want to enjoy our vacations and make them memorable, we don't want to be paying for them for years to come, says retirement planner Alexander Joyce, president and CEO of ReJoyce Financial LLC. So, according to Joyce, if the budget isn't a friendly one for the vacation you have in mind, tweak your plans to make sure they're aligned with your bank account and future financial goals.
Joyce offers the following tips for planning a summer vacation that won't do damage to your financial health:
Retirement funds are off limits. While vacations are certainly a very important part of our lives, long-term savings take priority, so stay away from 401(k)s and IRAs as a way to fund an extravagant vacation.
Be honest about your budget. As the Experian survey shows, most people don't vacation within their means, so be sure to create and stick to a budget when planning your vacation. Be sure to build in a little cushion for over-spending here and there.
Avoid spending traps. Vacations are littered with opportunities for spontaneous spending, from splurging on a fancy restaurant to indulging in a decadent massage. To avoid such impulse purchases, do your research ahead of time and choose some great, but affordable restaurants and activities. Planning in advance will also allow you to seek out discount deals and coupons.
Leave your credit card at home. The Experian survey showed that families charge an average of about $1,250 on their credit cards for summer vacations. Buck the trend by trying not to use your credit card at all while on vacation. If you do, pay it off in full when you return to avoid interest charges.
Forego using a travel agent. With today's plethora of online resources, you can save the expense of travel agent fees by plotting out your own trip. The more research you do ahead of time, the better prepared you are to experience the kind of vacation you can both enjoy and afford.
By following these steps, you'll come back from your vacation filled with relaxation and wonderful memories instead of stress and buyer's remorse!
If you need more real estate information, feel free to contact me.
For more real estate information, please contact us at PR@CBHarper.com or call (210) 483-7017.
Be sure to visit us on Facebook @CBHarperRealtors
Reprinted with permission from RISMedia. ©2018. All rights reserved.